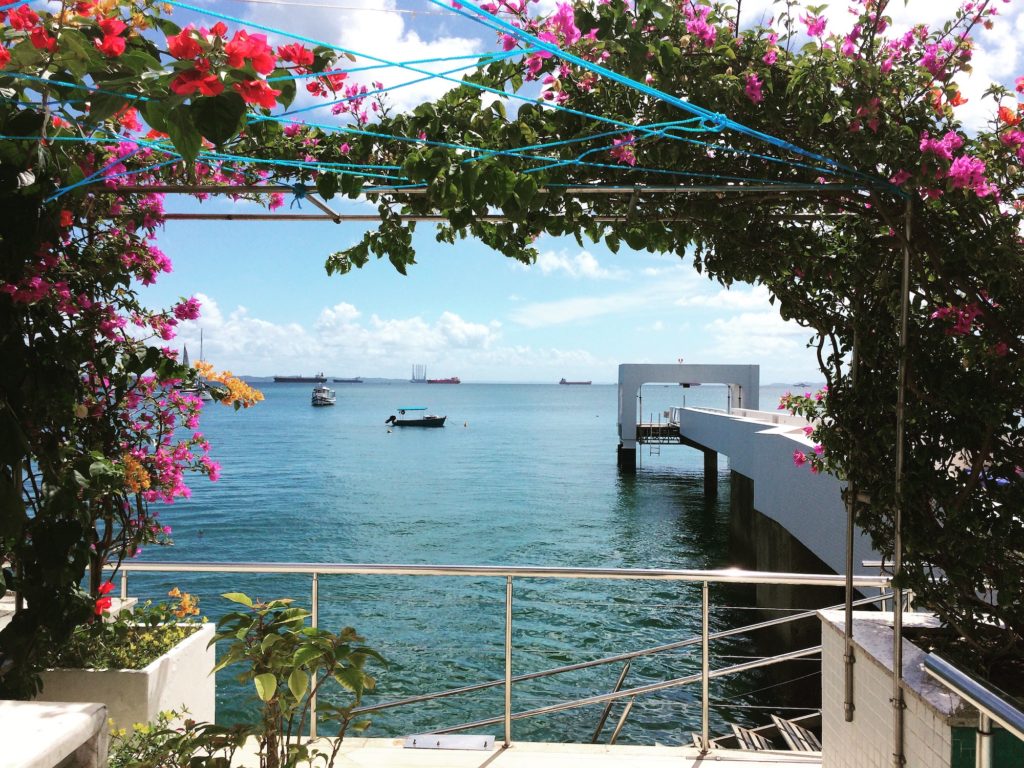 Pablo and I just spent a long weekend in Salvador, Bahia! I have wanted to visit this city ever since I was first introduced to Brazilian culture through capoeira in 2008. This was more of a trip for leisure and less for research, although of course I learned a lot that informs my research in Recife.
The first thing we did was visit the famous area of Pelourinho, which was filled with beautiful architecture, artisan shops, ice cream (!), and just an overall great vibe. I felt immediately that the energy in Salvador is unique.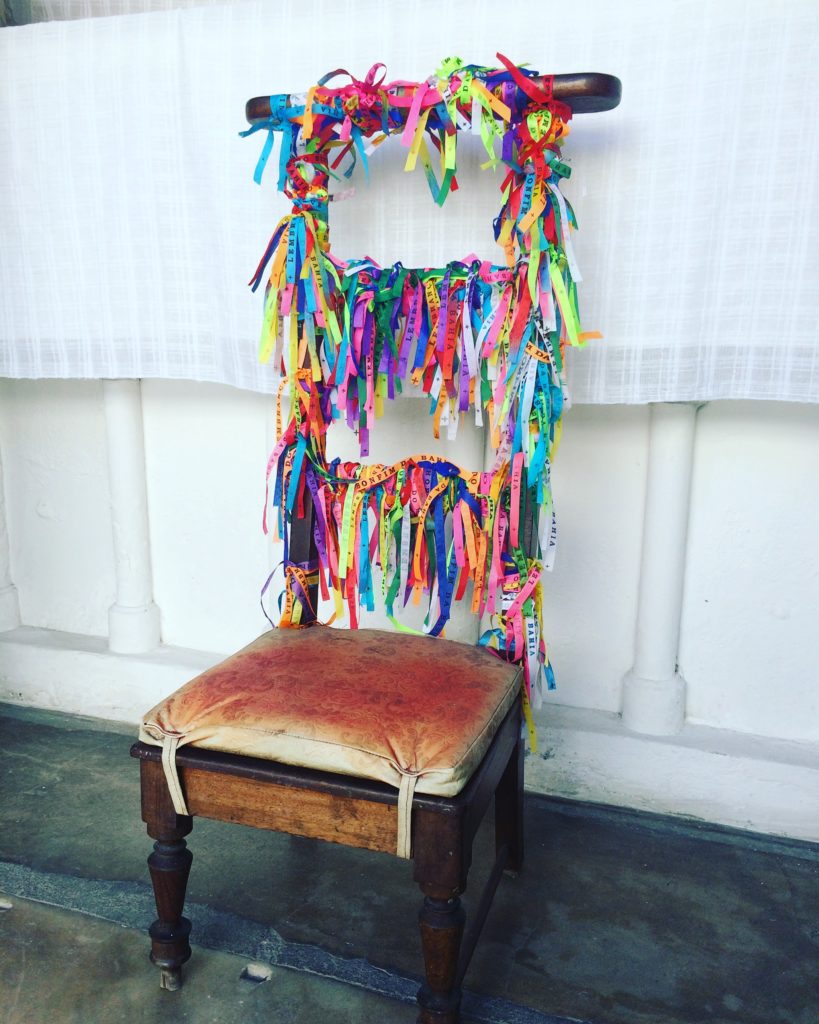 I got a fitinha (ribbon) tied to my wrist within 10 seconds of stopping in Pelourinho; I made three wishes that will supposedly come true with the ribbon finally falls off. We also visited the Igreja do Senhor do Bonfim, which is in the neighborhood of Bonfim, and people tie the fitinhas to the gates and say a prayer.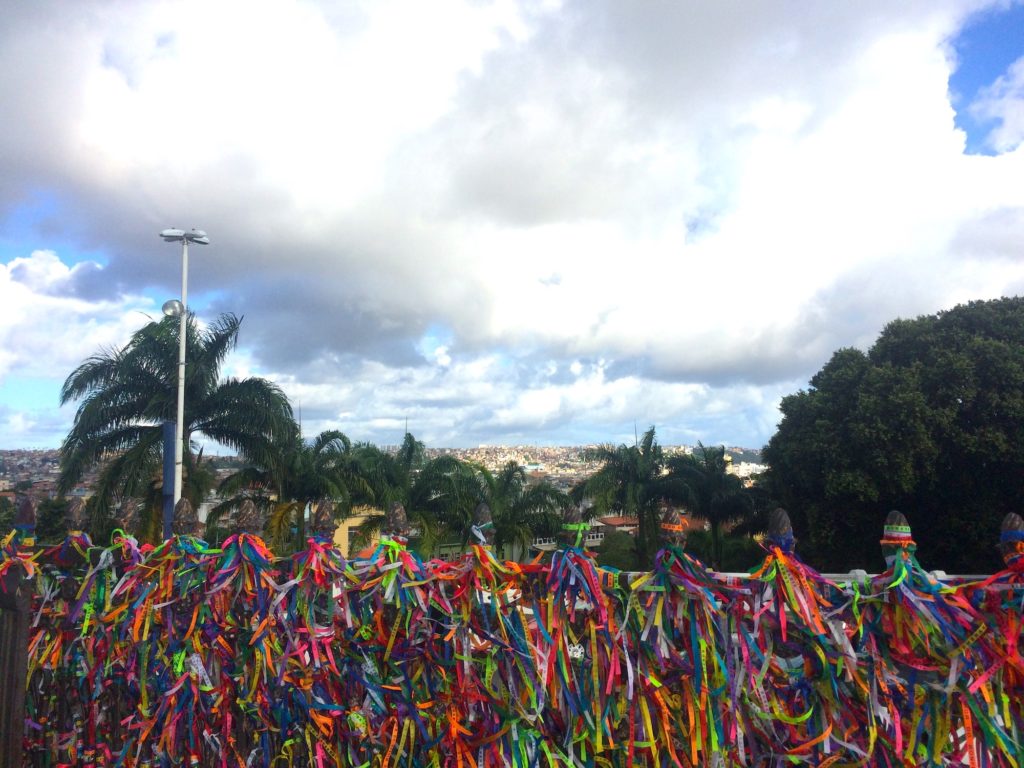 We walked through the streets of Pelourinho on Friday night, and I could hear capoeira music coming from many windows and doorways. Hearing the berimbau and atabaque was incredible—there is nothing like capoeira music and all that it evokes. We stopped by the original academy of Mestre Bimba, who created what is today known as capoeira regional. It was very cool to see the tiny space and imagine all the history that happened there.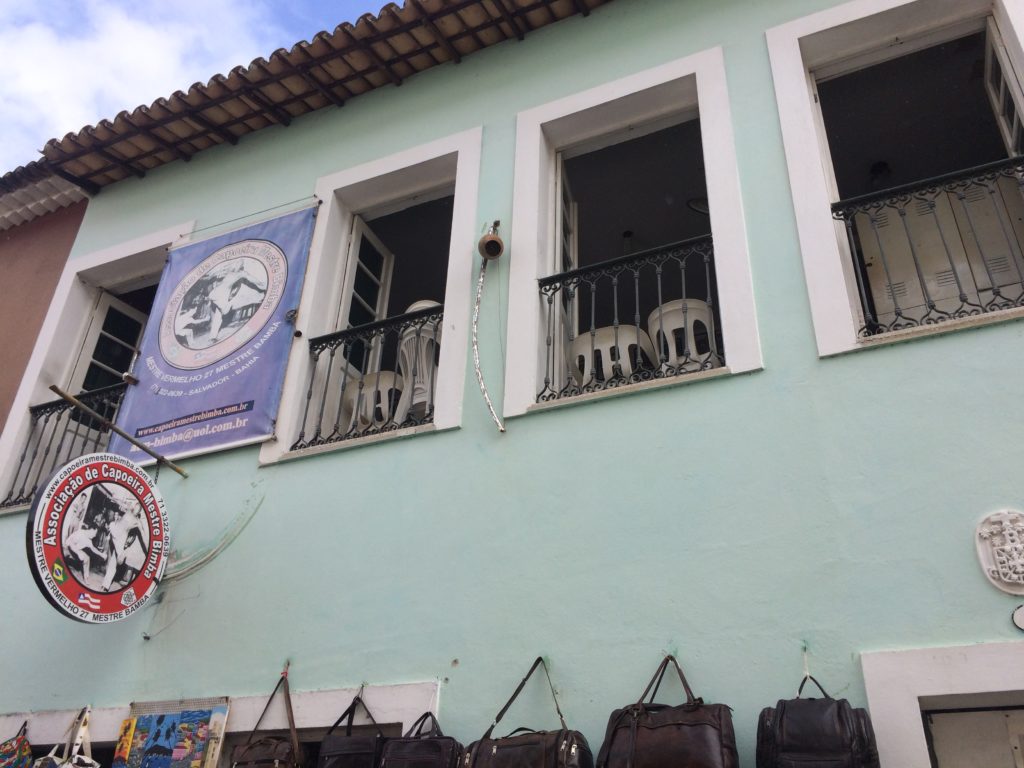 I was also excited to see a short performance of the Balé Folclórico da Bahia at the Teatro Miguel Santana. They performed a variety of styles, from orixá dances to capoeira and maculelê to samba de roda. They had some incredible percussionists (I was especially impressed by the guy who played "Asa Branca" on the berimbau) and two beautiful singers. This video by AFP gives a sense of their work:
We visited the brand new Museu da Casa do Carnaval, which just opened its doors this February. The museum gives a video interactive tour of the history of Bahian carnival, and the displays were filled with incredible costumes, instruments, and decorations. I could have spent the entire day there! It was very interesting for me to learn how different carnival in Bahia is from carnival in Pernambuco—and it is no less rich than Pernambuco. The creativity is awe-inspiring. We also had a fun dance lesson at the end of the visit—we entered a dark room and we were instructed to put on some of the carnival masks and hats that they had available. Then they played a dance lesson video on the big screen and we learned a bunch of the popular carnival dances from over the years! #bootyshaking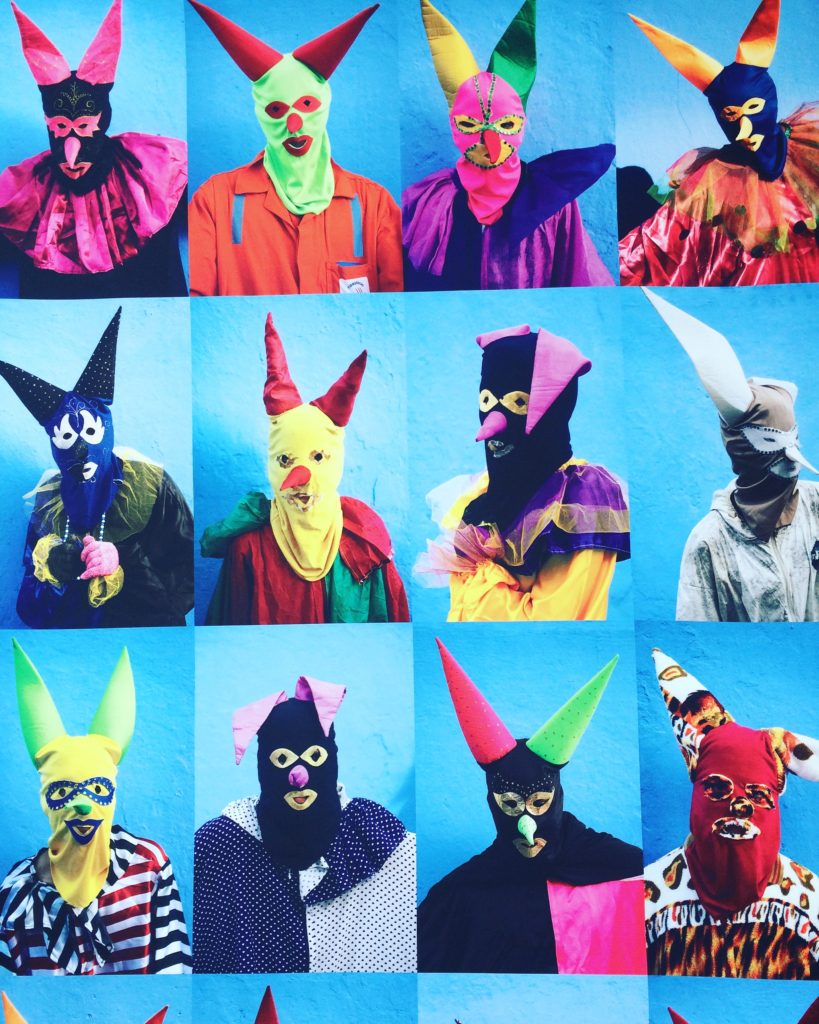 It was also interesting to visit the Casa do Rio Vermelho, which was the house of famous Brazilian author Jorge Amado. The house was filled with collectible art pieces from around the world, had a toad pond in the back yard, and had a beautiful garden. My favorite part was a little gazebo/grotto in the garden that was filled with silver ornaments symbolizing the orixás (from candomblé), which twinkled in the breezy sunlight.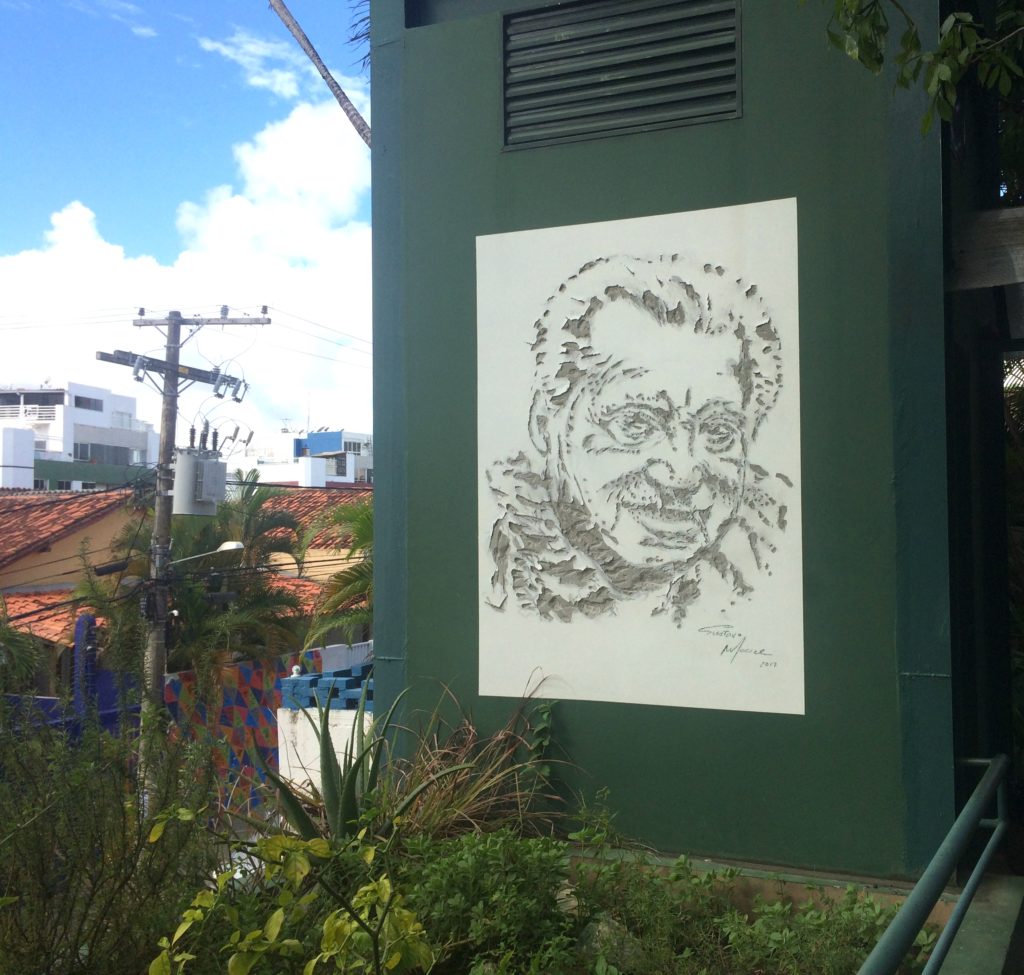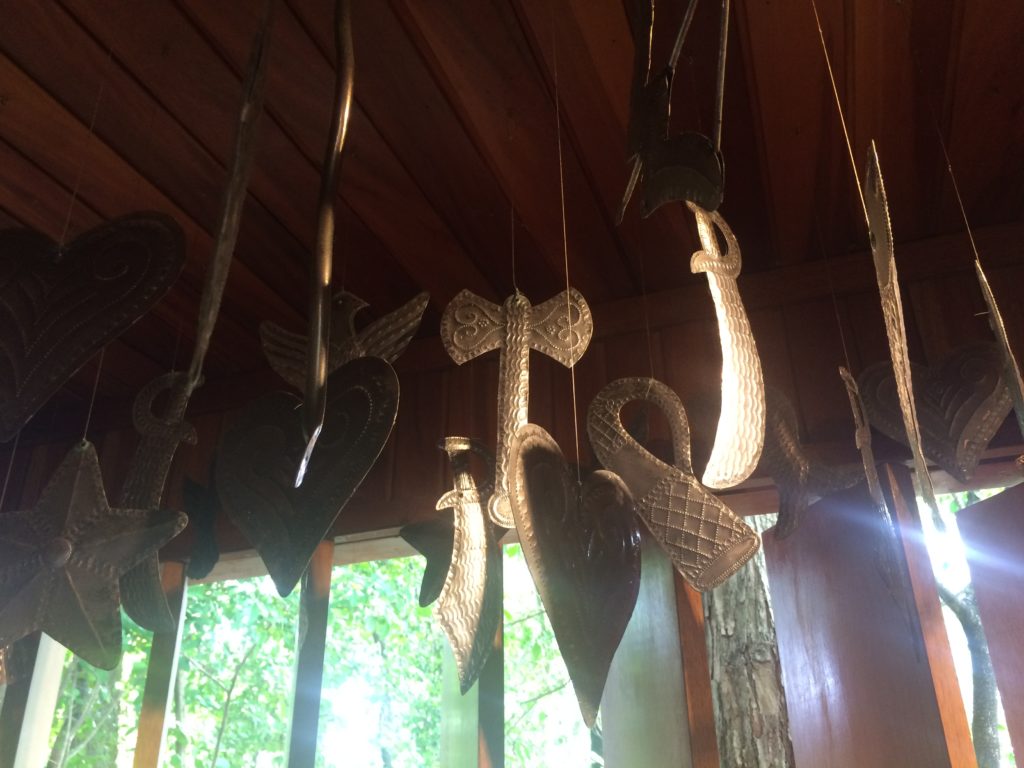 Of course I had to try the food in Salvador! Here is Pablo's acarajé and my abará (which might be considered the "lite" version of the fried acarajé). Everyone was right—it was delicious!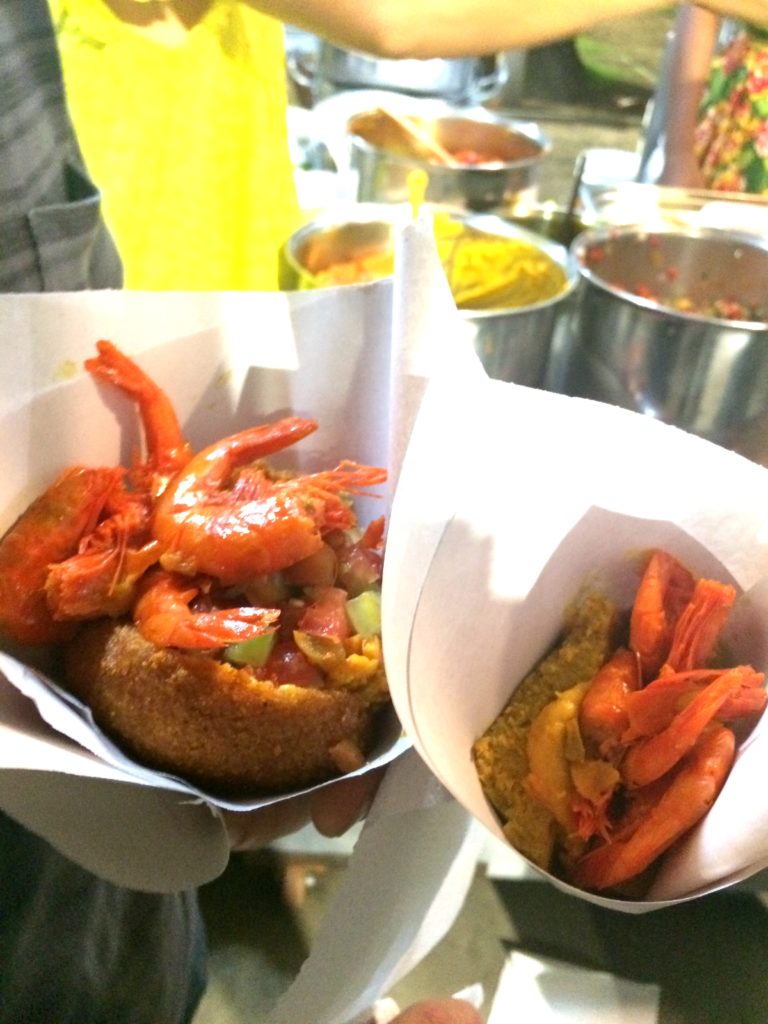 I also had a real Bahian moqueca which was made with fresh local fish and was, again, muito gostoso.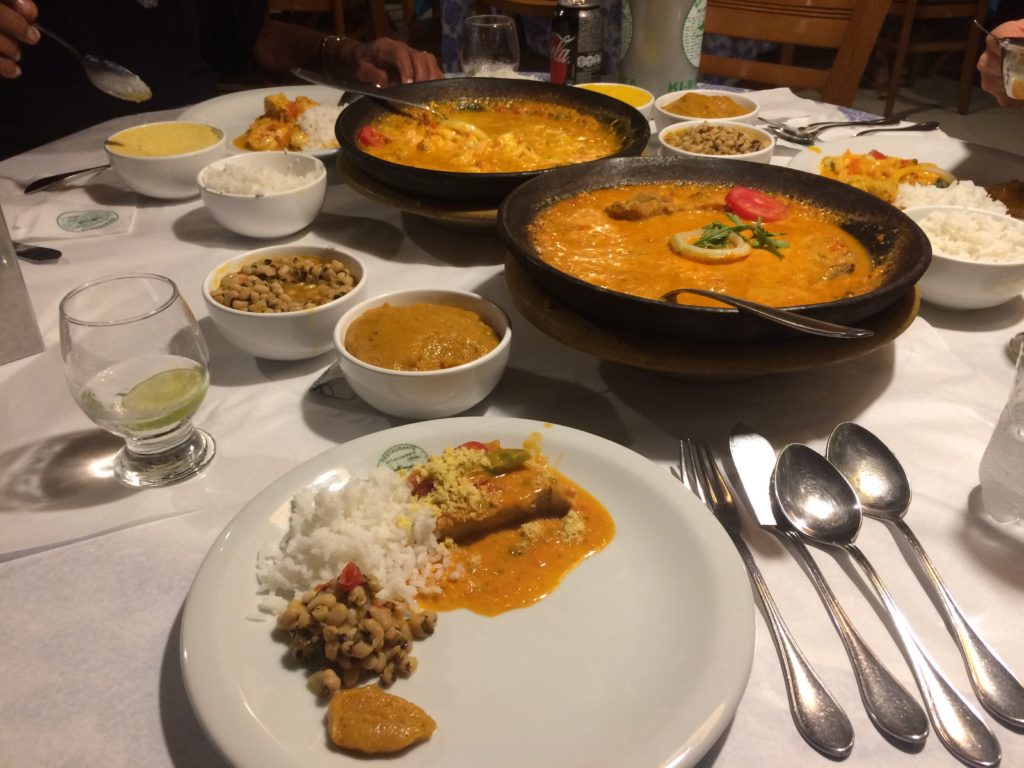 Even though it's April, I even got to experience a bit of Salvador carnival while I was there! Ivete Sangalo is a famous singer/performer who has performed at every carnival in Salvador for the past 26 years. This year, she had to miss it because she gave birth to twins. Now that she is working again, they decided to have a special show just for her! We went out to Avenida Oceânico to await for the much-anticipated trio eletrico—it was quite a show!
The trip was short but we packed a lot in. I would definitely like to return to Salvador in the future and spend more time exploring the city and some of the natural sights surrounding the city.