Today I had a wonderful opportunity to give a lecture for students and faculty of the Master's in Music program (Programa Pos-Graduação de Música, PPGM) at the Universidade Federal de Pernambuco (UFPE) in Recife. I was invited by acting program coordinator Gustavo Alonso to talk to the students about my research and academic trajectory. I was joined by fellow Fulbrighter, Dr. Janet Robbins, professor emerita of West Virginia University in Morgantown.
It was fun to be able to share my academic and dance experiences, from my background in Irish dance, to my Master's in Irish Dance Performance at the Irish World Academy of Music & Dance at the University of Limerick, to my dissertation work in Montserrat for the PhD program at the University of Maryland's School of Theatre, Dance, and Performance Studies. I spoke about my interest in the themes of "dancing the archive" and "dances of resistance," which I am continuing to explore in my current Fulbright project on frevo here in Recife. I was energized by the students' questions and excited about making new connections at the university.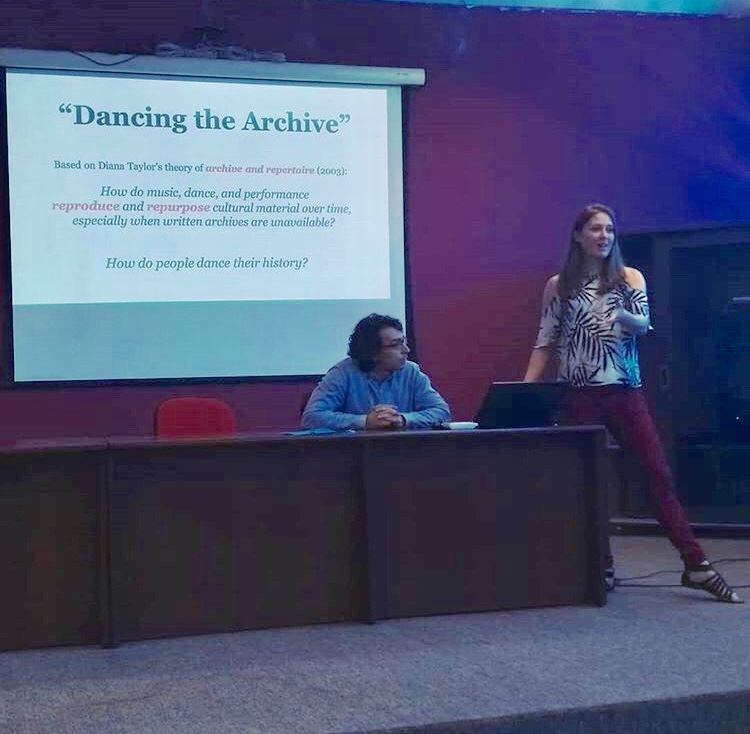 Here is a link to the presentation I gave: http://bit.ly/2FfIEgb
Janet Robbins gave a great presentation about her 10+ year collaboration with UFPE and her work in world music pedagogy, particularly using the Orff Schulwerk approach in music education. She is a Fulbright Specialist who is doing important work to bring "local" and "global" (= "glocal") rhythms and music styles into the classroom to engage students in new ways. Over the years, she has brought many Brazilian students from UFPE to the WVU in the United States, and send many American students to Recife to study. She and the department are organizing a four-day festival for Orff Schulwek, starting next week.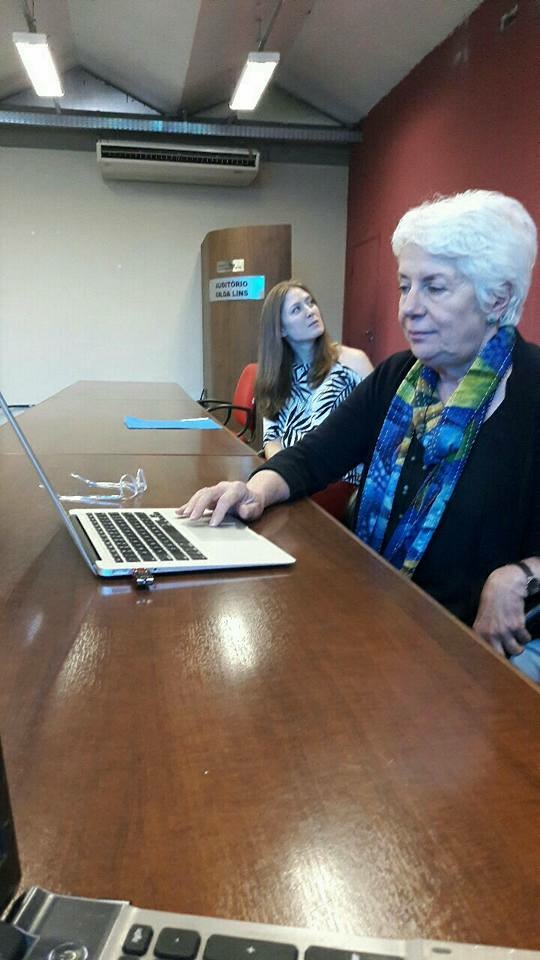 (Also, special shout-out to my boyfriend and translator extraordinaire, Pablo! Not only did he translate for me, but also for Janet! I am continually impressed by his truly fluent bilingualism…actually, he is quadrilingual, but that's another story.)
Today's experience felt like what the Fulbright experience is all about: exchanging ideas about topics we are passionate about (music and dance!), as well as increasing cultural understanding by sharing similarities and differences between our respective academic systems. I am looking forward to more such exchanges over the next few months!