It was incredible to see two legendary musicians on stage, with two very different styles of music but an obvious respect and affection for each other. Egberto Gismonti opened the show with what looked like a 12-string guitar; he played with great virtuosity, feeling, and rhythm. He invited João do Pife and his band on the stage, and they engaged in some banter and fun storytelling.
João do Pife has a wonderful stage presence, and even without understand everything he said (my Portuguese is slowly improving), I couldn't help but laugh and smile. The different rhythms in his music brought me into different worlds–from a slower waltz-like feel, to a faster paced polka, to a groovy baião, and more.
Egberto returned to the stage to play some Heitor Villa-Lobos and other tunes on the piano, which took my breath away. He played impossibly complex pieces, including varying rhythms on each hand, with great ease.
They closed the show together with a dialogue between the two styles that hearkened back to their verbal banter earlier in the show. What a pleasure to be present for this performance!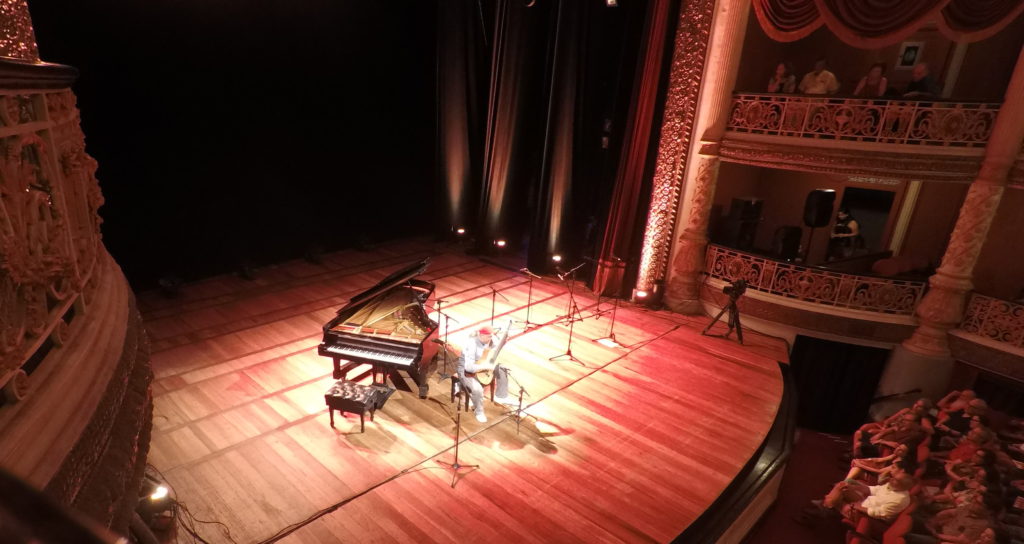 Teatro de Santa Isabel, Recife. 27 de janeiro de 2018.